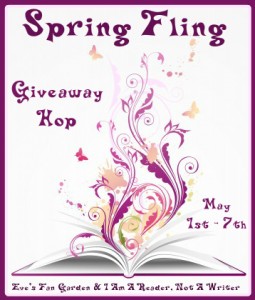 Welcome to the Showers of Books Giveaway Hop, hosted by I Am A Reader, Not A Writer and Eve's Fan Garden.
The idea of the "hop" is that a whole bunch of blogs plan different giveaways, then link up to make it easier for visitors to find and enter them. This hop runs from Tuesday, May 1, 2012 to Monday, May 7, 2012. The winner will be announced on Tuesday, May 8, 2012.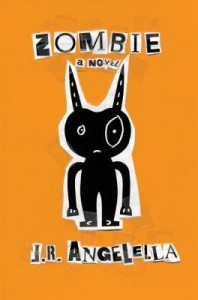 For this hop, I'm giving away my advanced reader copy of Zombie by J.R. Angelella.
Blurb (from Goodreads):
Fourteen-year-old Jeremy Barker is obsessed with zombie movies. He attends an all-boys Catholic High School where roving gangs in plaid make his days a living hell. His mother is an absentee pillhead, his older brother a self-diagnosed sex-addict, and his father an ex-Marine realtor who disappears night after night without explanation. Jeremy navigates it all with a code cobbled together from Night of the Living Dead, 28 Days Later, Planet Terror, Zombieland and Dawn of the Dead:

• Avoid Contact
• Keep Quiet
• Forget the Past
• Lock-and-load
• Fight to Survive

The code is put to the test when he discovers in his father's closet a bizarre homemade video of a man strapped to a bed, being prepped for some sort of surgical procedure. As Jeremy—troubled but ever-optimistic—attempts to trace the origin of the video, this remarkable debut moves from its sharp, precocious beginnings to a climax of almost unthinkable violence, testing him to the core.
Contest open to US/Canada.
Remember to hop to the other blogs!