It's time again for Super Review Saturday, in which I formally recognize book bloggers whose reviews influenced me in some way during the week. Since I don't always have time to leave comments, hopefully this will help to let them know that their reviews matters, and will help spread the word about their blogs.
It looks like Asher at Paranormal Indulgence is taking a blogging break. I understand why she needs this, but she'll be missed! I always enjoy her posts, and her spunky vlogs.
This week, she reviewed Shut Out by Kody Keplinger, a book I've had on my shelves for ages but haven't read yet. She reminded me what I'm missing!
With all of the anti-women vibes going on in politics lately, it heartened me to see Asher write this: "I could barely fight back calling GO TEAM! with all the girl power vibes fluttering around, and it's amazingly entertaining watching both sides of the strike attack in their subtle ways to weaken the opposition. More than that, each girl discovers some truth they've been attempting to hide from themselves, and move forward capable of making better, healthier decisions with their well-being in mind." I could use a big dose of female empowerment to offset the daily news.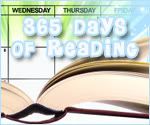 I've been really excited to read Saundra Mitchell's new book, The Springsweet. Lauren at 365 Days of Reading reviewed it last week, and reinforced my idea that this is a must-read book for me.
Here's how she described the book: "Saundra Mitchell's writing is as beautiful as ever; she has such a handle on writing historical fiction that readers feel instantly transported to the time period. I like that the setting isn't traditional, either: The Springsweettakes place on the prairie, many miles away from the big houses and glamorous balls we're used to. I'm always up for a unique setting, and I'm sure readers will love learning about roughing it in a sod house, too."
Have you read any exceptional reviews this week you'd like to share? Leave a link in the comments so we can see what we might have missed during the week.