Welcome again to In My Bookbag. This is my version of In My Mailbox, a weekly meme hosted by The Story Siren.
It was quite a week for books! To start, I arrived home from New Orleans to a brand new copy of Melissa de la Cruz's The Witches of East End courtesy of Literary R&R! I missed out on getting a copy at BEA, so this was a very happy event.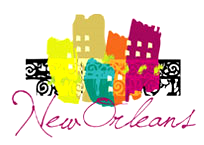 I also went to the American Libraries Association Annual Conference in New Orleans. I was present for the grand opening of the exhibit halls, where I was able to find a boatload of ARCs. I tried to be a bit more selective than I was at BEA, and many that they were giving out were also books I'd gotten at BEA or through NetGalley or Simon & Schuster GalleyGrab. Still, I walked away with 36 (!!!) new titles. Please hold your applause for the end.
Big Brain: The Origins and Future of Human Intelligence by Gary Lynch and Richard Granger
The Girl Who Would Speak for the Dead by Paul Elwork
The Goddess Test by Aimee Carter
The Burning by Jane Casey
Family by Micol Ostow
The Sweetest Thing by Christina Mandelski
My Life, the Theater, and Other Tragedies by Allen Zadoff
Mr. Fox by Helen Oyeyemi
The Borrower by Rebecca Makkai
From Bad to Cursed by Katie Alender
Texas Gothic by Rosemary Clement-Moore
Forever by Maggie Stiefvater
Amen, L.A. by Cherie Bennett and Jeff Gottesfeld
Vanished by Sheela Chari
The Near Witch by Victoria Schwab
Janitors by Tyler Whitesides
Rather than make the longest post ever, I'm going to stop there.  I'll post the rest as part of next week's In My Bookbag.  Until then!